Admission tickets
Theatre, shows and other
G-ticket provides ticketing solutions providing all kinds of admission tickets to the entertainment industry, theatre, sport and recreation events, museums, zoos and all event organizers.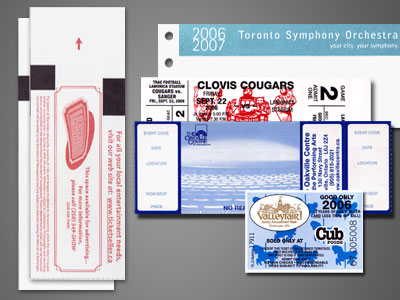 Thermal tickets fabricated as per major printer manufacturers requirements such as Practical Automation, Boca, and others.


Printing in full-color, ten colors or single color, tickets are numbered and perforated for easy tear-off. Ticket printed on one or both sides according to your requirements and choice of colors. Tickets are packed fanfold or in roll.


We provide assistance to create necessary artwork for your ticket design. Provide us with your pictures and text; we will work it up with you.


Security features
Some security features to consider in the manufacturing of your tickets such as anti counterfeiting:

Hologram
Sensitized inks
Micro printing
Barcode
and more
Tickets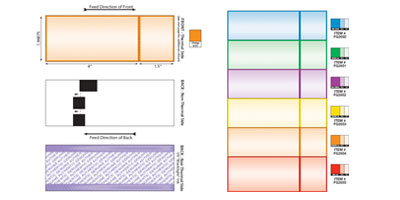 Model 1 - download PDF document
Dimensions: 1 31/32" x 5 1/2"
Front: 1 colour print - solid border colour with screens of colour.
Back: black timing marks and UV "backlight" overprint
Fanfolded: 11"
Packs of 1000 (10 000 / carton)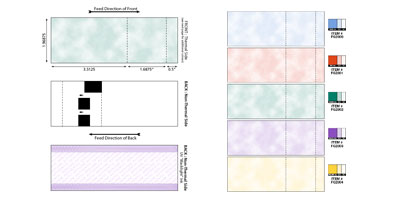 Model 2 - download the PDF document
Dimensions: 1 31/32" x 5 1/2"
Front: 1 color print - cloud pattern
Back: black timing marks and UV "backlight" overprint
Fanfolded: 11"
Packs of 1000 (10 000 / carton)
Off-the shelf
Print your own tickets on our sheets 8 ½ x 11 for desktop printer. Several color choices and pre-perforated to theatre size tickets